MARKETING SUPPORT (CONSUMER GOODS & SERVICES)
INTAGE GROUP'S CORE BUSINESS AREAS
MARKETING SUPPORT (CONSUMER GOODS & SERVICES)
The Marketing Support (Consumer Goods & Services) segment supports marketing activities of companies mainly via the operating company of INTAGE Inc. Marketing research is the scientific research and analysis conducted to support the decision-making that is effective for addressing every marketing issue of companies.
As a pioneer marketing research company since its founding in 1960, INTAGE supports marketing activities of companies, using various research methods, while responding to changing times and consumers and accurately grasping consumer needs.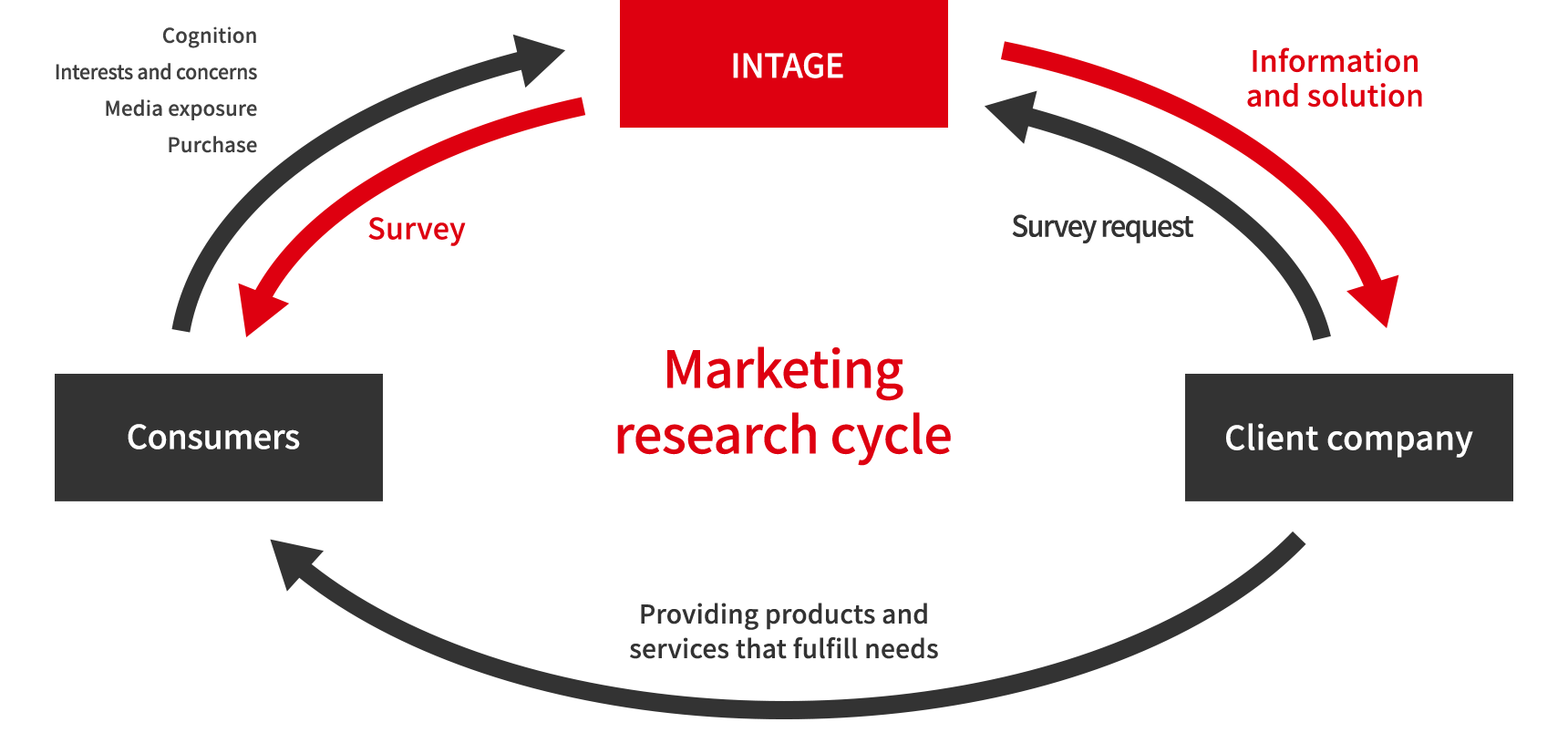 Client companies vary widely in business types, from manufacturers of food products, beverages, and miscellaneous daily items to automobile, services, IT, and government agencies. Marketing research, while being business-to-business (BtoB), is actually a business deeply involved with the daily lives of consumers beyond.
MAIN CLIENT INDUSTRIES
Consumer goods (food products,
beverages, miscellaneous daily items)
manufacturers

Durable consumer goods
(Automobile, services, communications,
finance, etc.)

IT

Advertising

Government agencies
Media Gauge®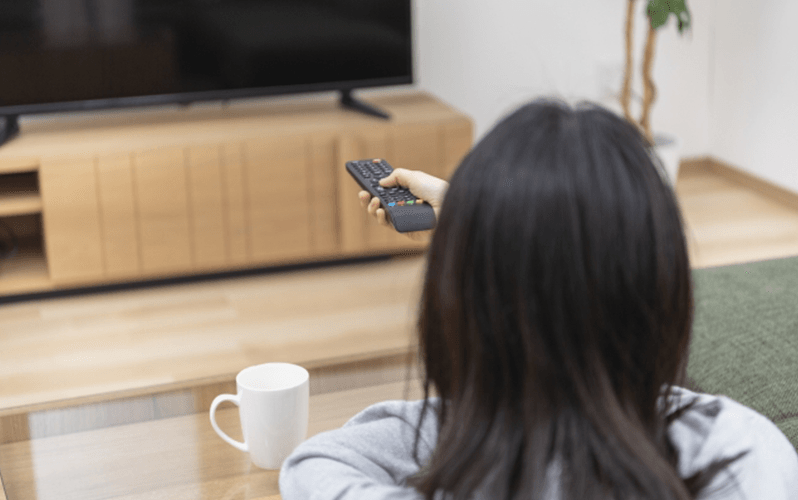 INTAGE grasps real data of retailers and consumers as well as broadcast data.
INTAGE conducts nationwide surveys collecting viewing log data from approximately 1.8 million smart TVs (*) and 740,000 video recorders per month. The collected data are used in area marketing by prefecture, planning of television commercials, etc.
* Smart TVs are conventional TVs equipped with computer and Internet functionality as well as further developed features
CUSTOM RESEARCH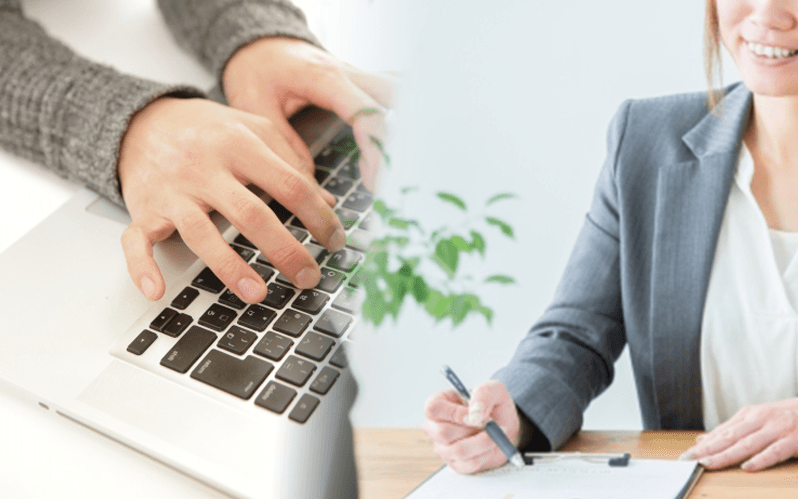 Research customized to address issues of clients in Japan and abroad. Using various research methods and unique analytical abilities, INTAGE provides valuable information that reflects the real market situation to our clients.
EXPANSION OF OVERSEAS OPERATIONS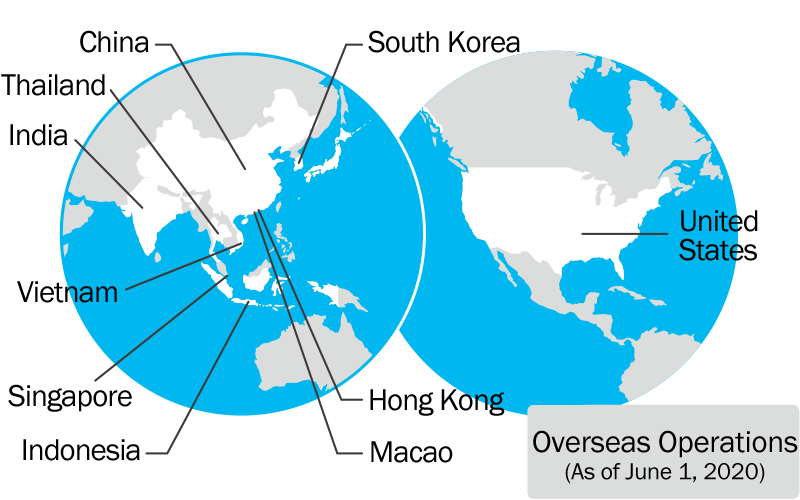 10 Countries and Regions
The INTAGE Group is expanding its business presence in Asia, and has established operating bases in China, South Korea, Hong Kong, Macao, Thailand, Vietnam, India, Singapore and Indonesia, as well as in the United States.
INTAGE not only offers services in Japan, but also its overseas subsidiaries offer custom research to Japanese and local companies and governments, mainly in Asia.