INTAGE GROUP'S CORE BUSINESS AREAS
INTAGE GROUP'S BUSINESS AREAS
The INTAGE Group's business consists of the three segments of "Marketing Support (Consumer Goods & Services)," "Marketing Support (Healthcare)," and "Business Intelligence." Some of the Group's business areas are cross-segmental as shown in the diagram below. While placing research and data business at the core of all segments, the Healthcare segment assumes the functions of contract research organization (CRO) and advertising, and the Business Intelligence segment assumes the functions of system integrator and the entire Group's information infrastructure.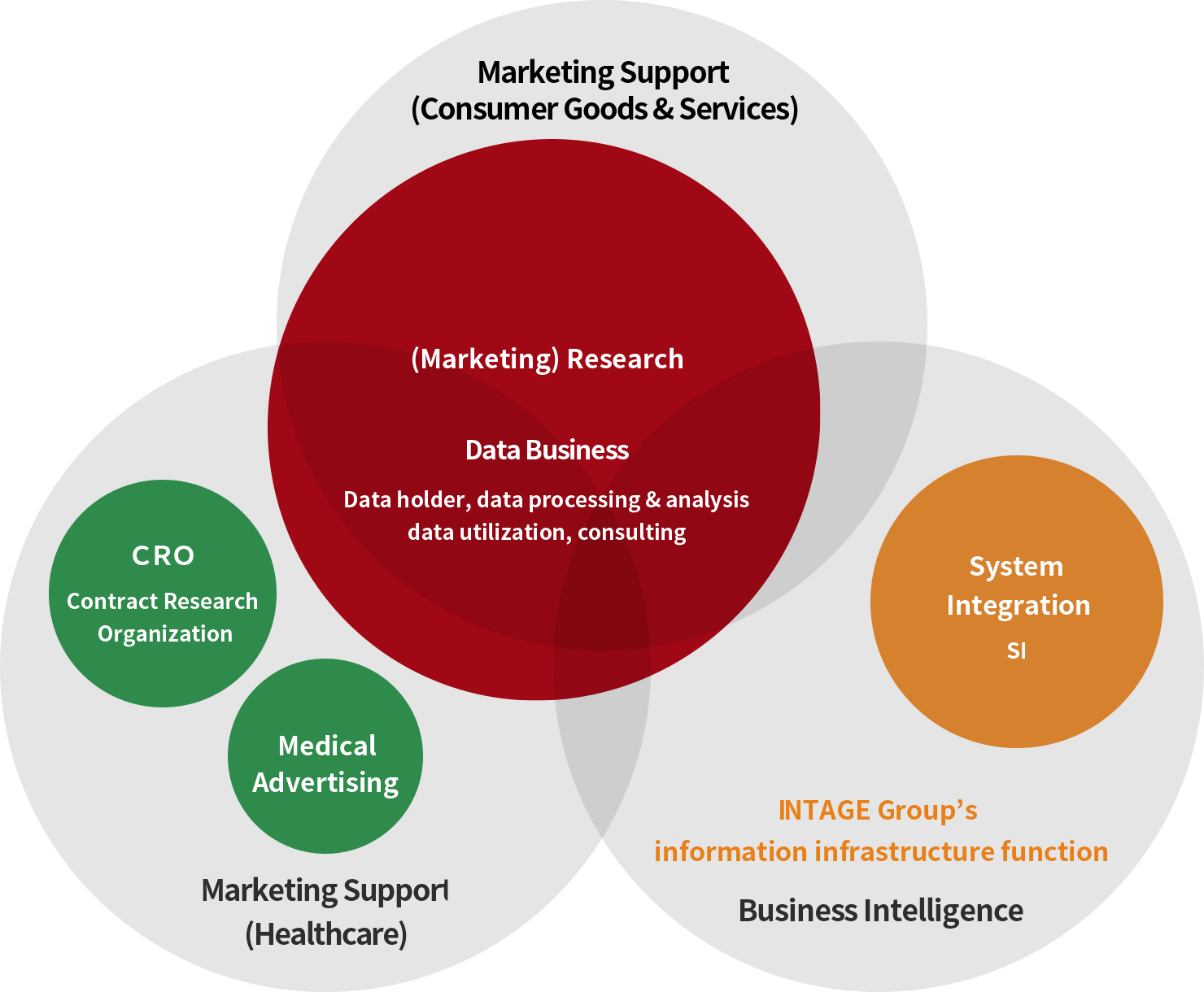 CUSTOM RESEARCH FOR SURVEY AND CONSULTATION USED IN A DIVERSE RANGE OF BUSINESSES
While panel research continually collects data from fixed monitors, custom research provides surveys and consultation customized to the customers' requests to address their various marketing issues.
As the largest marketing research company in Japan, the INTAGE Group provides valuable information that reflects the real market situation using various research methods and unique analytical abilities.
In order to meet the needs of a diverse range of customers, the INTAGE Group has the largest scale of internet research monitor in the industry.









The industry's largest Internet research monitor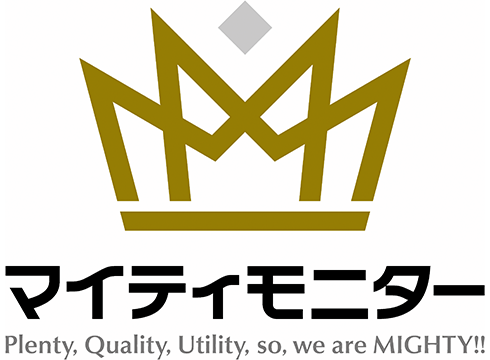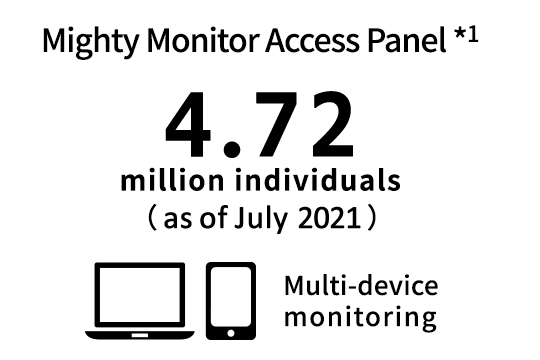 Three types of monitor
INTAGE Cue Monitor
DOCOMO Insight Marketing d POINT CLUB Members

*2

MApps Panel

*3
*1 Number of monitors who have responded once or more in the past one year or updated attributes *2 Members of NTT DOCOMO's d POINT CLUB who have consented to participate in surveys conducted by DOCOMO Insight Marketing as part of d POINT CLUB Surveys tendered by NTT DOCOMO, INC. *3 MApps Panel is a service provided by Marketing Applications, Inc.