SOCIAL
TOGETHER WITH EMPLOYEES
The INTAGE Group positions "human resources" as the most important resources in management, and is engaged in measures to maximize capacities of each employee, as well as development of an environment where they can keep working vigorously without worry.
OPPORTUNITIES FOR DIVERSE HUMAN RESOURCES
ENCOURAGING WOMEN'S ACTIVE PARTICIPATION
In the INTAGE, a number of female workers have been active since the company's inauguration in 1960, and they have continued to test various ways of working. The Group has employed female researchers since its inception. In the labor-management negotiations in 1976, gender wage gap correction became the most important issue (this was ten years before the enforcement of the "Equal Employment Opportunity Act for Men and Women"). In 1990, we tested out a "flex system" a step ahead of society. This led to measures for diversifying work, promotion of efficiency, and balancing of work and private life.
The accumulation of these approaches has eliminated a gender gap in employment and treatment, and provided a growth opportunity for employees equally. The INTAGE Group provides these systems and opportunities to develop workplaces where female workers can work in a sustainable way.
Data on women's active participation
Ratio of female employees
Ratio of female managers
Ratio of female directors
(including executive officers)
49.4%
23.3%
15.6%
*As of June 2021
In March 2017, INTAGE RESEARCH Inc. was designated as an "L-boshi" company on the basis of the Act on the Promotion of Female Participation and Career Advancement in the Workplace. We have achieved the "third level."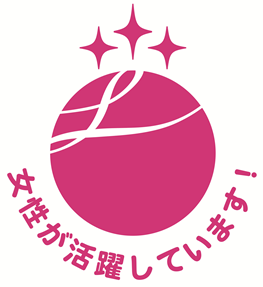 [Topics] Support for balancing of work and child raising by INTAGE TECHNOSPHERE Inc.
Every worker sometimes has issues in different life stages. Especially, worries about balancing of work and child raising never end. Considering that establishing a climate where employees understand and respect each other is important as well as developing an employment system and a work environment, INTAGE TECHNOSPHERE works on the support for the balancing of work and child raising or nursing care, and the support for male employees' participation in child raising.
As one of the activities, the company held a workshop in February 2020 to provide an opportunity to give thought to the appropriate balance between work and child raising that suits each employee.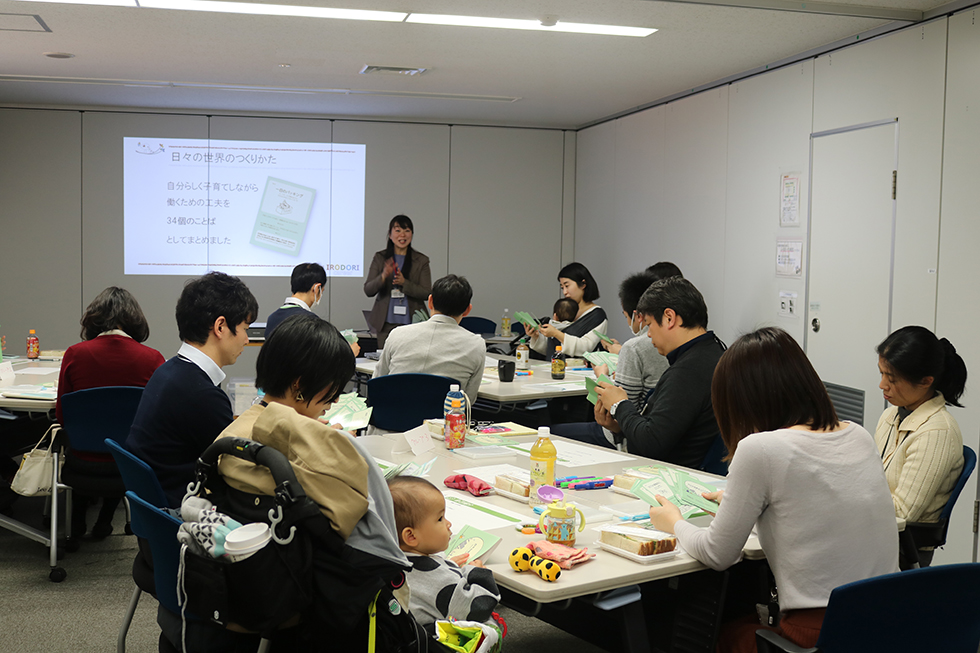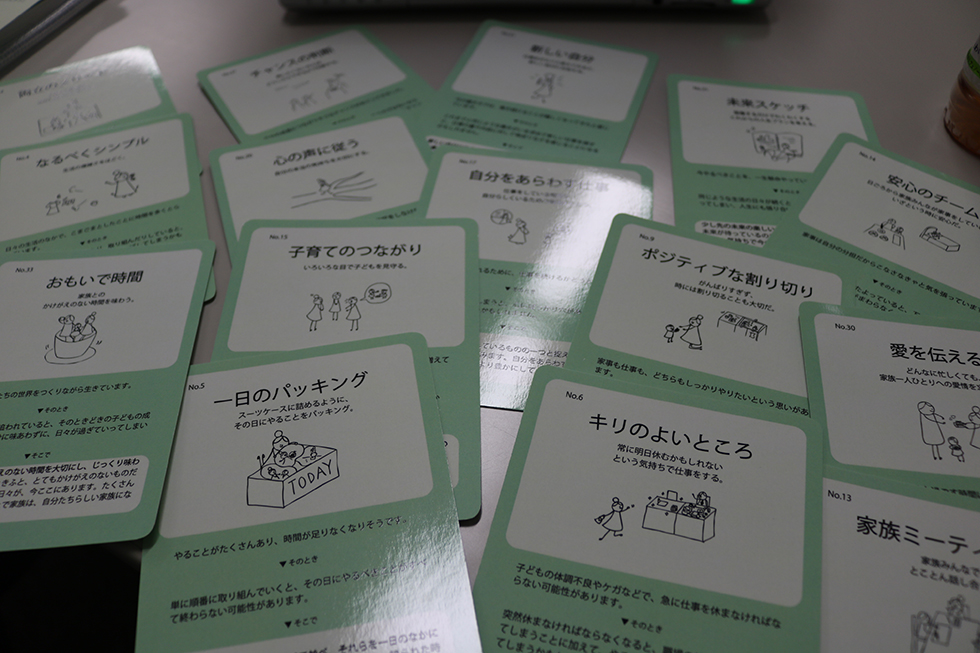 EFFORT FOR EMPLOYING PERSONS WITH DISABILITIES
"Working together"
The Diversity Promotion Division at INTAGE Associates Inc. takes charge of the employment of persons with disabilities in the INTAGE Group. While valuing the "individuality" of each employee and bringing out their potential, the Office develops an environment where employees can continue to grow and have an active role every day, and provides support for them.
People can "acknowledge differences and improve each other" by working together with or without disabilities. The Office takes various initiatives to realize such an employment environment.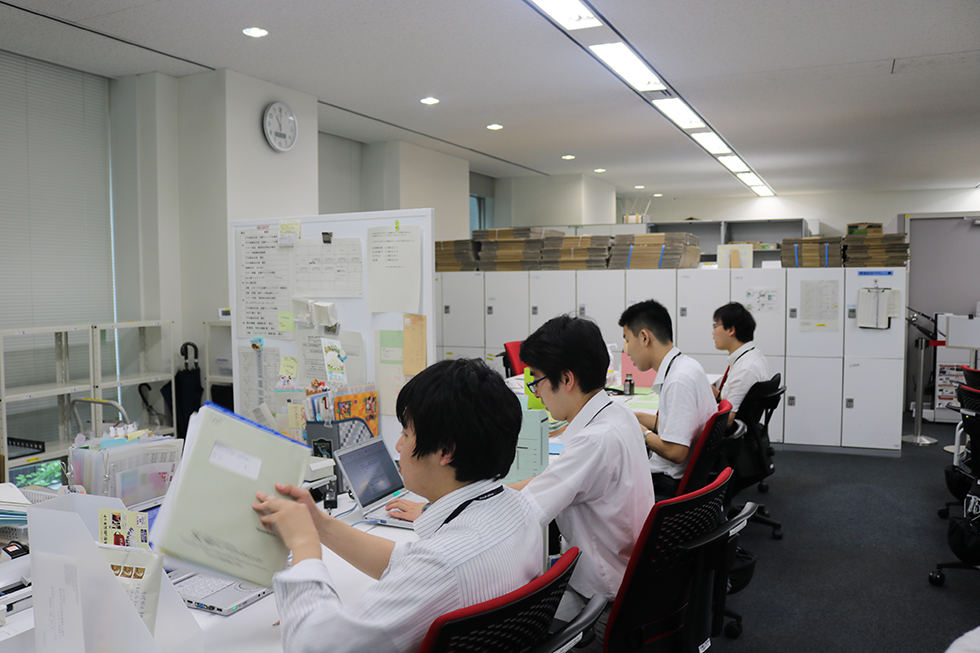 "Dandies" at work
&nbsp&nbsp
Supporters Meeting
For the purpose of strengthening collaboration, the Office annually invites people involved in schools for special needs and supporting organizations, along with guardians of employees. Through lectures and information exchange, each role is clarified.
Supporters Awards
Employees with disabilities belong to the Diversity Promotion Division, and they perform tasks at different places. In order to express gratitude to employees who support them in each workplace, the "Supporters Awards" are presented once a year.
Social skill training
Monthly training that is useful for daily tasks is implemented under the guidance of specialized instructors, where people can learn business etiquette and how to respond to situations during their tasks through role playing. Smoother work-related communication and greater confidence in conduct make people think about how to make their workplace better, and develop independence. It is training through which you can expect people to achieve feelings of fullness and satisfaction at work.
Regular interview
An annual goal is set in order to improve business skills and human skills. Moreover, a monthly work-related goal and living-related goal are set, which are reviewed at an interview with an external clinical psychologist once a month.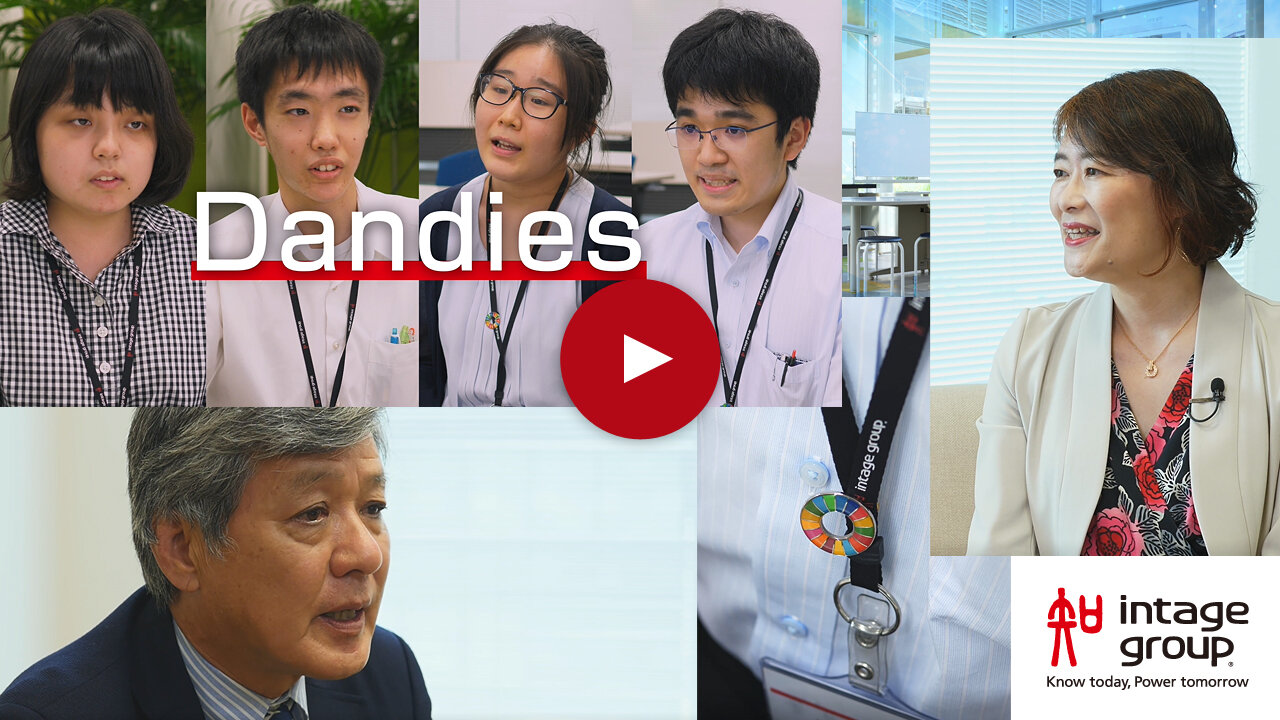 ENVIRONMENT WHERE PEOPLE CAN WORK VIGOROUSLY
The INTAGE Group continuously develops an environment to enhance the professionality of each employee from various angles in order to ensure the sustainable growth of the Group companies.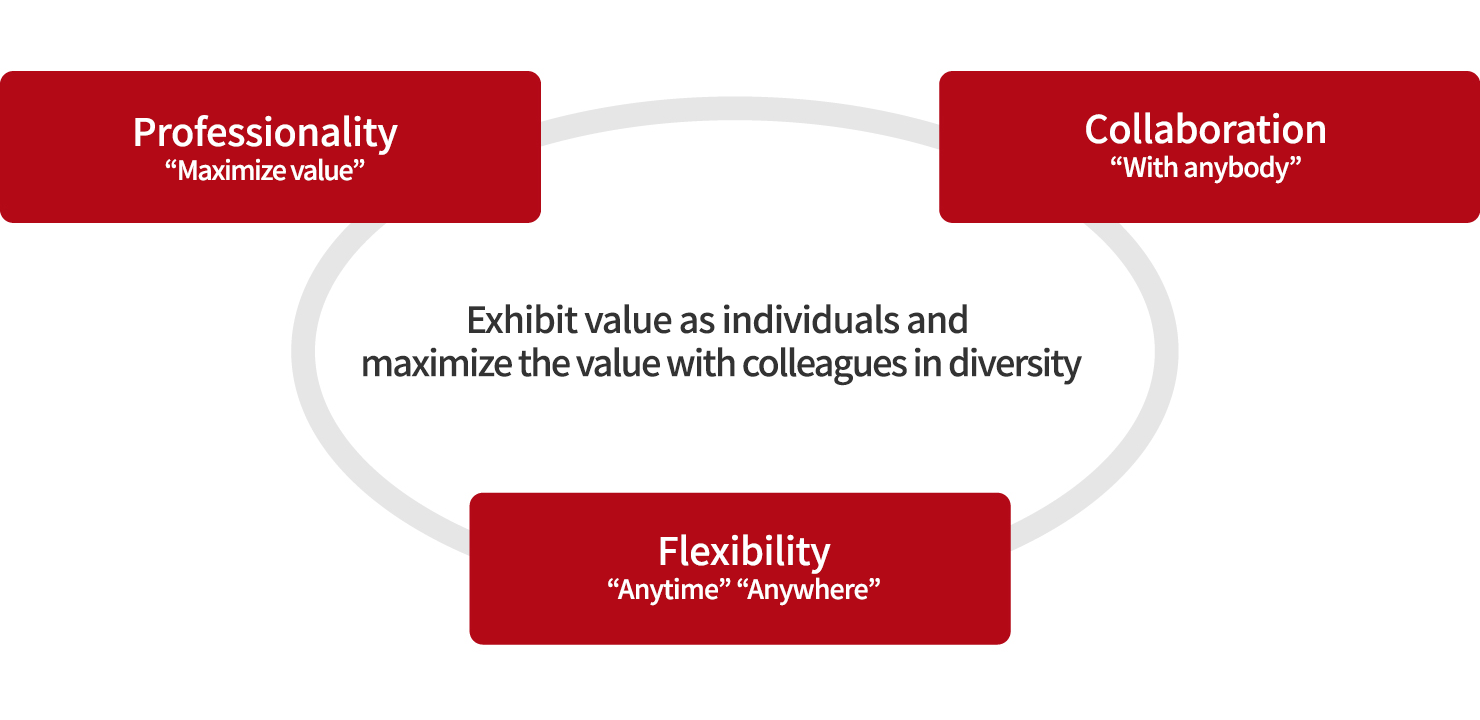 EFFORT FOR WORK STYLE REFORM
"Autonomous choice of where and when to work": Full-flex & remote work
The INTAGE Group aims to create a framework where each employee can work optimally to increase productivity and can play an active role while feeling job satisfaction. A full-flex work system, which eliminates the core time, has been introduced since FY2017. Along with this system, we also promote remote work, in which employees can flexibly choose where to work, without any limitation on eligible employees or the number of times. The Group companies have introduced this system one after another, and more than 90% of the employees in Japan became eligible in FY2019.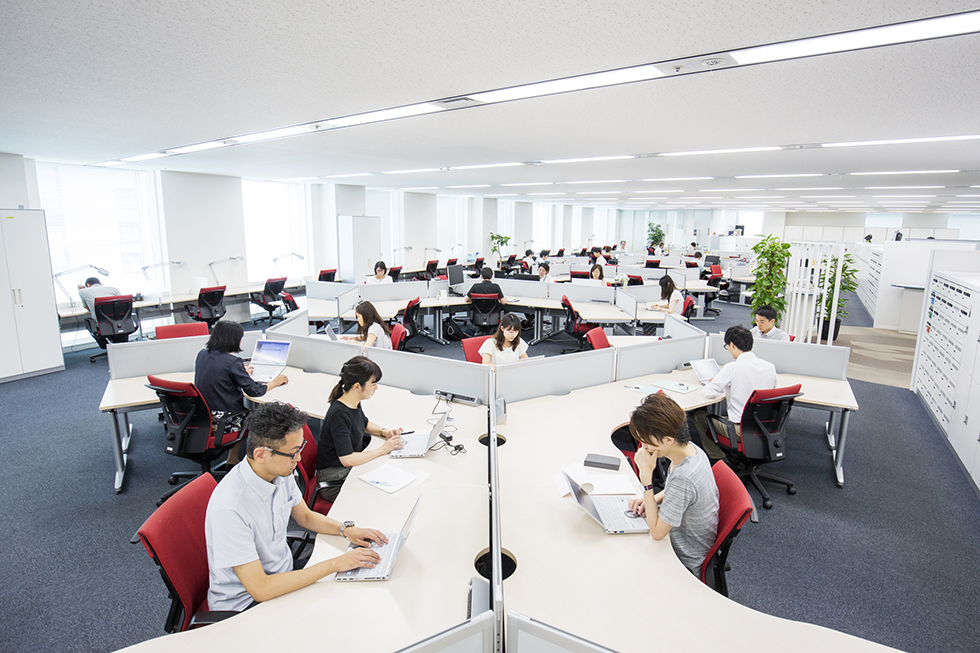 Group Job Challenge (job posting in the Group): System to think about your career
We promote the "Group Job Challenge" for the purpose of intertwining of the needs of the Group and the career formation of employees, and revitalizing the mobility of human resources. By openly recruiting mid-career workers within and outside the Group, we support our employees to proactively think about their own careers and to take on a challenge. We believe that the increase of transfers due to the Job Challenge will lead to revitalization of the Group.
We have also established the "Group Career Design," a service where employees can consult anytime they have trouble with their career, in the department responsible for human resources in INTAGE Holdings. They provide consultation for a wide range of matters that are difficult to solve within a company.
Survey on employees' satisfaction and "Condition Meter"
An "IMR (QWL) survey" is conducted annually to measure employees' satisfaction with their work in order to maintain an optimal work environment. We position this as a survey to measure the soundness of the Group companies.
Moreover, we conduct a simple questionnaire called "Condition Meter" each month to monitor the physical and mental health of employees in order to complement the "IMR (QWL) survey." In addition, we also conduct individual "Condition Meters," which only a public health nurse can see, targeting employees who entered the company less than a year ago, irrespective of whether they are new graduates or mid-career workers. We utilize these to take appropriate measures at an early stage in case where an employee has a problem.