ENVIRONMENT
The INTAGE Group strives to create an environmentally-sound, enriched society.
Most operations of the INTAGE Group utilize IT equipment, most of which is supported by electric power. As the use of energy leads to greenhouse gas emissions, which cause climate change, we make efforts to reduce such use. We also carry out environmentally-conscious business activities such as reducing waste, and selecting and purchasing products and services that have as little environmental load as possible.
ENVIRONMENTAL PROTECTION POLICY OF THE INTAGE GROUP
1.

We make efforts for global environmental conservation activities continuously by positioning an environmental management system as one of our total management systems.

2.

We aim for resource saving and energy saving by minimizing the use of resources. Especially, we endeavor to use less paper by digitalizing information as much as possible and utilizing IT equipment.

3.

We endeavor to preferentially use environmentally-friendly or recyclable resources for those required for our business activities (such as facilities, materials and equipment), and to minimize the final disposal volume of waste by waste sorting to pursue the possibility of reuse.

4.

We ensure the penetration of global environmental conservation activities, and conduct continual and scheduled education and training.
INITIATIVES FOR GLOBAL WARMING COUNTERMEASURES
Energy Usage
One of the INTAGE Group's global warming countermeasures is promoting reduction of electricity usage. Especially at the Hibarigaoka Office, which has a data center consuming a lot of energy, continuous efforts are made to seek energy conservation measures. Systematic steps to reduce electricity usage have been taken every year, including the introduction of window film that blocks out heat from sunlight and monitoring equipment to regulate air conditioning usage.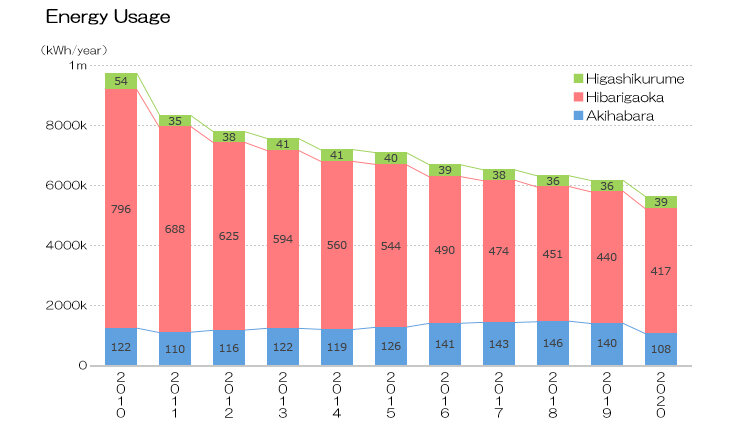 Participation in the Ministry of the Environment's "Cool Choice" Campaign
The INTAGE Group is participating in "Cool Choice," a new national campaign to prevent global warming promoted by Japan's Ministry of the Environment. We are communicating information through the Group newsletter and using educational video content to raise employee environmental awareness.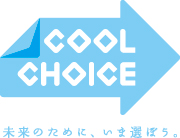 CONTRIBUTION TO THE ENVIRONMENT THROUGH BUSINESS
ACCOMPANYING THE PROMOTION OF "GREEN PURCHASING"
INTAGE RESEARCH focused early on "green purchasing" by initiating purchase of eco-friendly products and has been engaged in the study on standards used by the government for its purchasing. This is why INTAGE RESEARCH has continuously been involved in adding and reviewing fields and items (the Company refers to them as "Specific Purchasing Items") of a category called "Environmental goods and others" for promotion of purchase by the government.
If green purchasing is promoted, consumers' behavior in selecting of goods will change and result in the enhanced market competitiveness of products and services, and in reduced environmental burden over the products' lifecycles, from raw material purchasing to production, consumption, and disposal. INTAGE RESEARCH intends to promote a potential shift in demand of consumers via its business, with the aim of promoting the establishment of a sustainably-developing society.