INTAGE GROUP'S CORE BUSINESS AREAS
BUSINESS INTELLIGENCE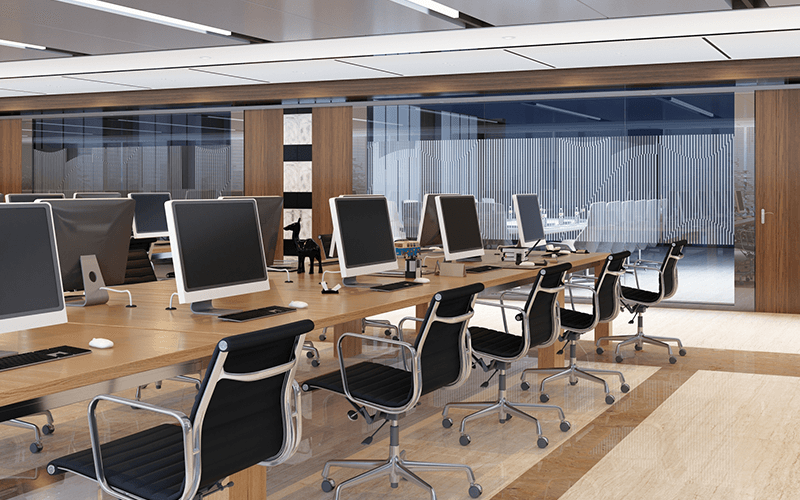 The Business Intelligence segment develops data analysis systems and provides solutions by industry, mainly via the operating company of INTAGE TECHNOSPHERE Inc. In recent years, the Business Intelligence segment is also expanding into areas of data utilization making use of AI technology, based on its many years' experience in data business. The Business Intelligence segment also provides IT support for the entire INTAGE Group in construction, operation, and maintenance of infrastructure and software for business promotion.
The INTAGE Group has expanded its scope of coverage and reinforced its structure with the joining of DataAge Inc. in 2016 and Buildsystem Co., Ltd and NSK Inc. in 2018.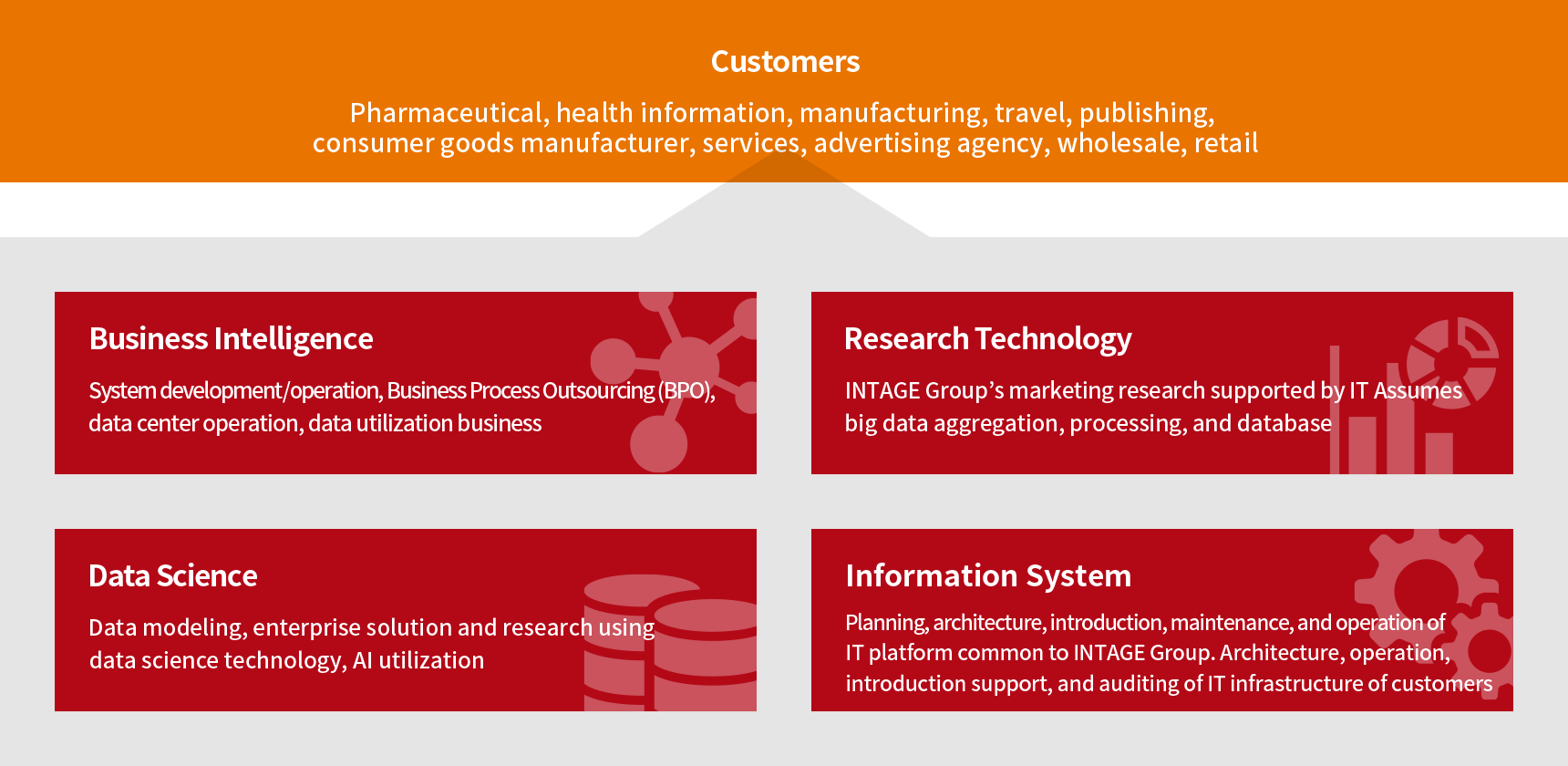 The so-called system integration business of system architecture, operation, etc. Customers vary from a wide range of industries, such as pharmaceutical, manufacturing, travel, publishing, consumer goods, services, etc. In particular, since its establishment in 1960, INTAGE Group has been engaged in the business related to systems and data, and, based on many years of experience and knowhow, has continued to provide services especially in areas of pharmaceutical, transportation, and health management.
Medical


Sales information/sales support/progress management systems, BPO services

Transportation
(travel, sightseeing)

Settlement systems of travel agencies, questionnaire systems for customer-satisfaction survey, etc.

Health Management


Business support solutions for corporate health management